PERSONAL SEISMIC MONITORING
Gempa Geoservices' Home Science Solutions, your very own earth monitoring system.
Seismic Monitoring is Coming Home
In the past, only government institutions with deep pockets could afford to monitor Earthquakes events.  Now with Home Science Solutions provided by Gempa Geoservices' that has all changed.  Now anyone, from government institutions around the world to hobbyists at home, can afford to monitor earthquakes.  Furthermore, with the introduction of Raspberry Shake line of products, we can take home monitoring and Home Science to the next level.
Home automation and monitoring are quickly becoming ever present parts of our daily lives. With Gempa Geoservices' Home Science Solutions you can see everything from earthquakes rolling in from halfway across the world to things happening in your local community. You can see fracking, buildings being demolished, construction work, query blasts, and you can even see more fun stuff in your home and local community, such as big trucks rumbling by to cheering at your local soccer match.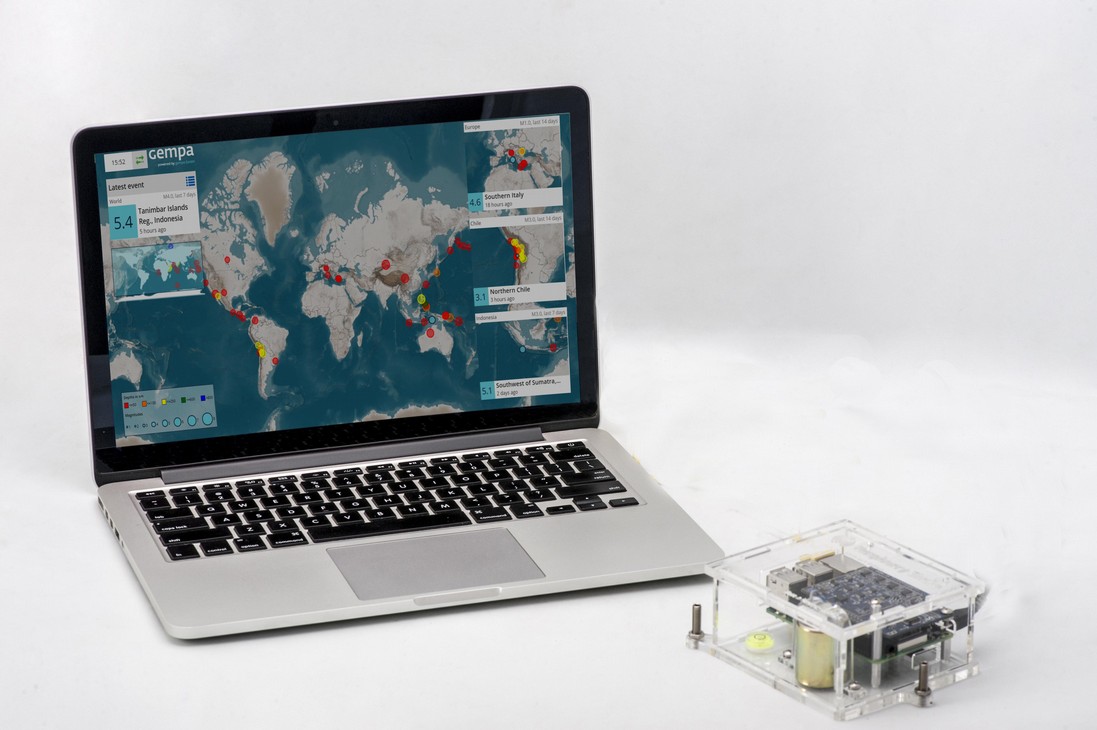 Technology
The Raspberry Shake product line combined with the robust Gempa Dissemination Server(GDS) software tool for early earthquake alert and notification turns this solution into a professional grade earthquake monitoring system.
The dissemination software module uses a plugin technology to import earthquake solutions from different sources, filter the incoming earthquake information and disseminates template based messages through various communication channels such as SMS, email, fax, Twitter and various Web services. The GDS complements the functionality of SeisComP in the domain of dissemination of notifications and warnings.
Web-based user interface
Detailed filter options
Bulletin creation based on customizable templates
Various communication channels such as SMS, email, and the internet
Plug-in technology to import earthquake solutions from different sources, such as SeisComP
Detailed logging facility, including configuration changes, notified subscribers and disseminated bulletins
Fine-grained access control, different roles and privileges
Automatic and manual dissemination
Modular, expandable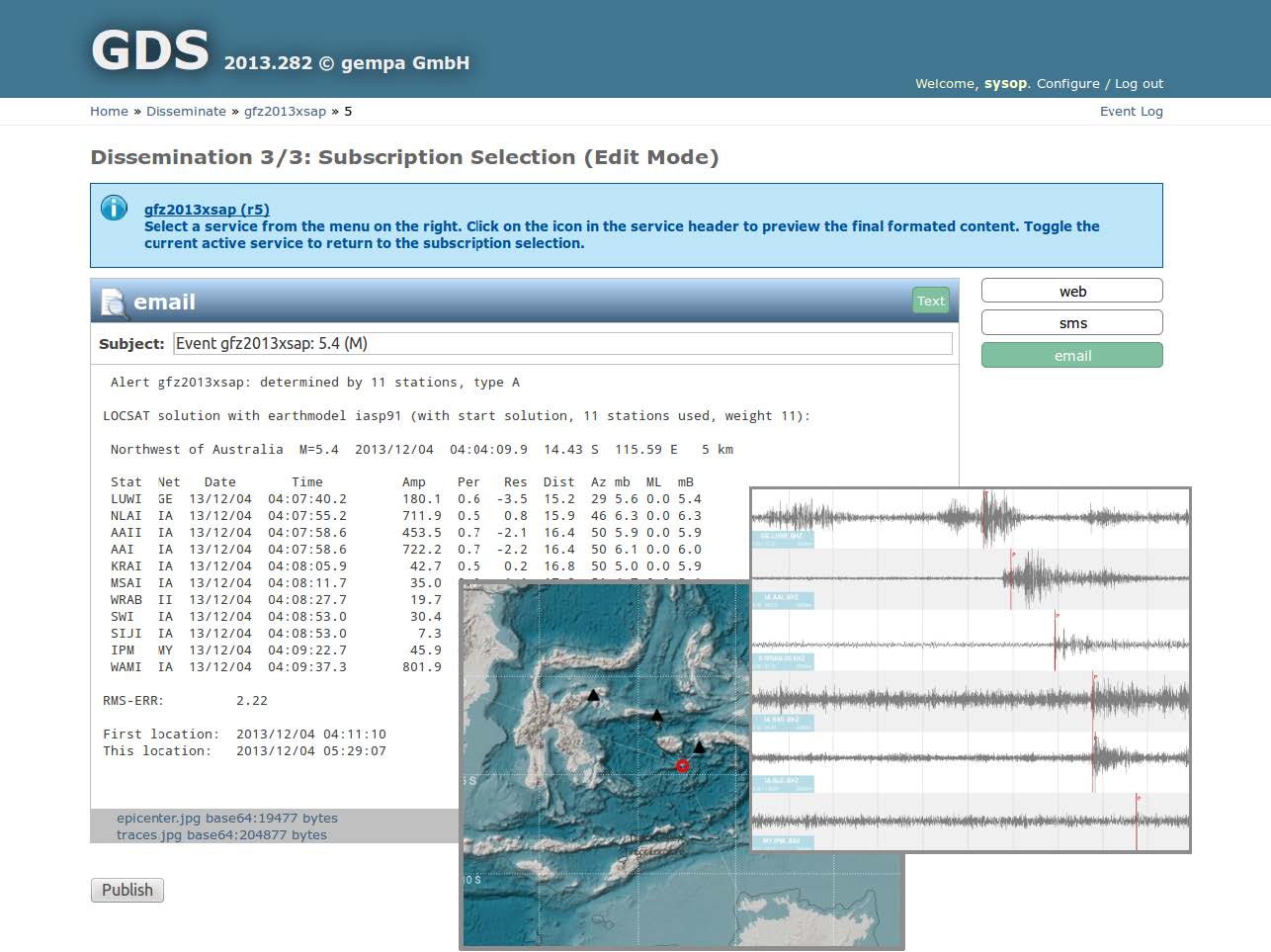 This integrated solution allows real time streaming of event information in full compatibility with early warning protocols with four packages per second data transmission.

The Raspberry Shake line of products are all-in-one IoT Turnkey solutions or you can create your own!  The Raspberry Shake line, and the recently released Raspberry Boom, are a combination of technologies. The main board combines a powerful processor and digitizer which connects to a variety of sensors including geophones, MEMs accelerometers and infrasound sensors (depending on the model). This plugs right into the Raspberry Pi computer board to power it all and with a little help from the thousand plus hours of custom coding on the micro SD card, the data is sent out and processed in miniSEED.  miniSEED is the standard data format in the industry, for easy learning, monitoring and analysis, which is also compatible with JamaSeis.
The main features of  the Raspberry Shake line of products are as follows: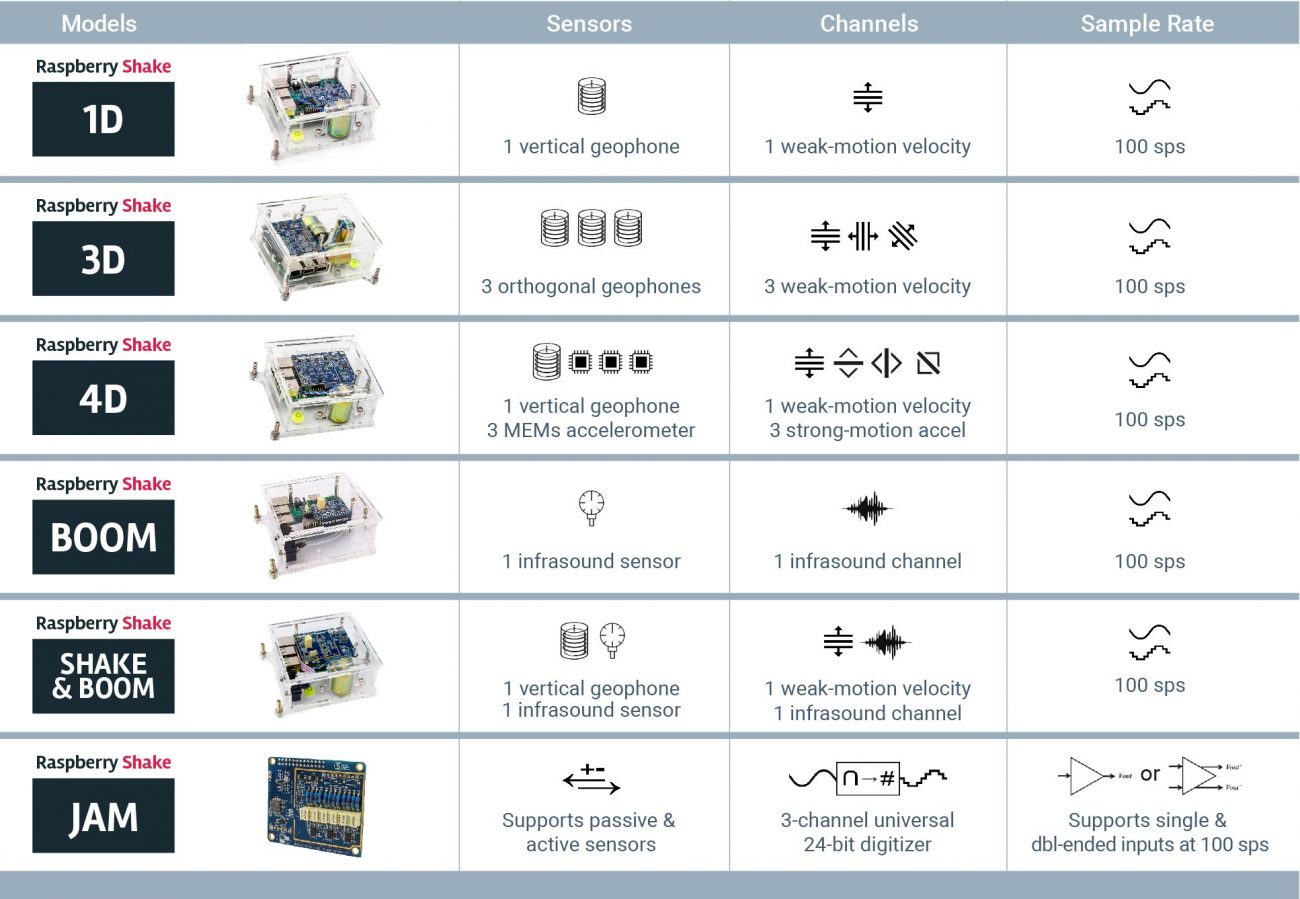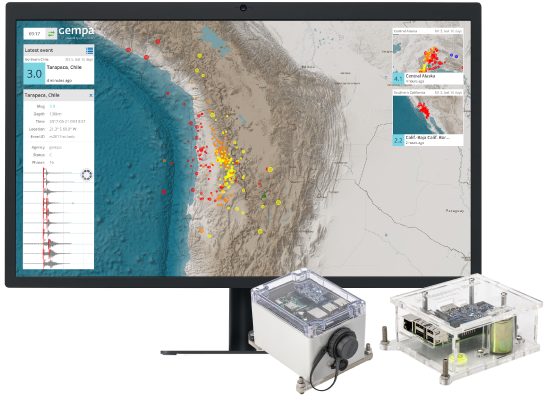 Other Recommended Applications
Web based Earthquake Analysis
Local and Regional Earthquake Monitoring
Ambient noise surveys
Product Information