Determine the location and size of all significant earthquakes worldwide, disseminates the information immediately over any protocol platform & social media.
Leading Solutions for Earthquake Monitoring and Analysis
The World Wide Seismological Network managed by gempa is a permanent, digital, state-of-the-art network.  This network is comprised of seismological and geophysical sensors connected by a telecommunications system.  It serves as a multi-use scientific and non-scientific tool for monitoring, research, and educational purposes.  
This network provides near-real time & worldwide monitoring of the Earth, with +500 third and fourth generation seismic stations distributed globally with presence over 50 countries world widely.
The main foundation of this system is a powerful software platform,  SeisComP3, and its integrated modules are made even more robust and functional under the extensive web applications of the SeisComPro package.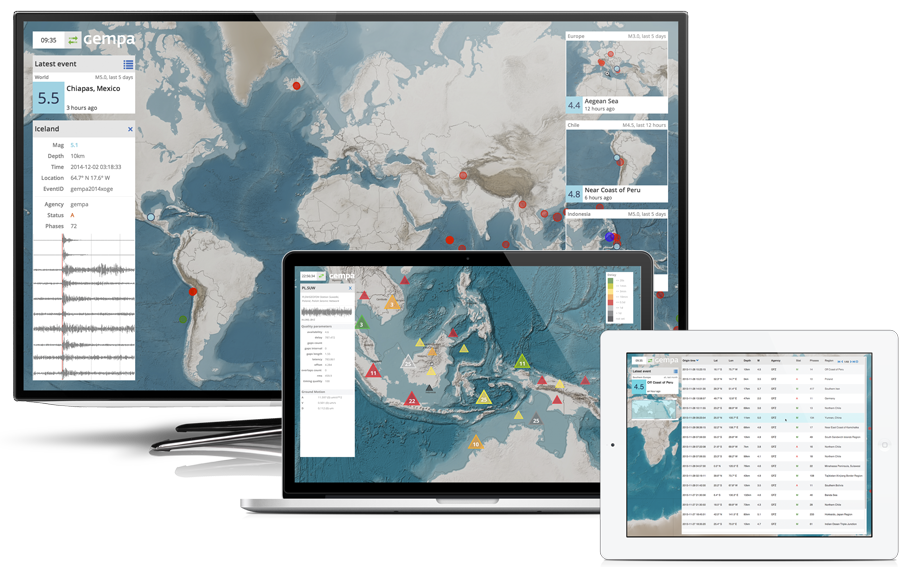 Technology
SeisComPro is gempa's extension to SeisComP3.  It fulfills the requirements for enhanced multi-sensor data acquisition and earthquake analysis as well as industrial monitoring of micro-seismicity.
The SeisComPro utilities are especially designed and suited for monitoring of high-rate seismicity at a wide range of magnitudes during earthquake swarms, volcano activity, geothermal energy production or extraction of crude oil or natural gas.
It comes with the Common Acquisition Protocol Server (CAPS), a new acquisition server, which is optimized for redundant multi-sensor data acquisition.  Furthermore, it can be used as a replacement for SeedLink/ArcLink providing full compatibility to SeisComP3.
The gempa Application Server (GAPS) is gempa's interactive Web module. Perfectly complementing a locally installed SeisComP3, GAPS provides remote access to earthquake and sensor information and interactive processing from anywhere via a web browser. GAPS simplifies the fast supply of information to stakeholders and to the public.
GAPS web applications provide access to:
Earthquake activity in customized source regions and magnitudes (EQView)
Network state and activity (StationView)
Real-time seismogram plots (TraceView)
Interactive seismic analysis (OriginLocatorView)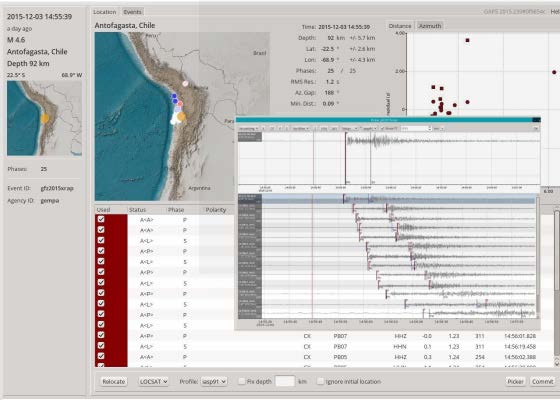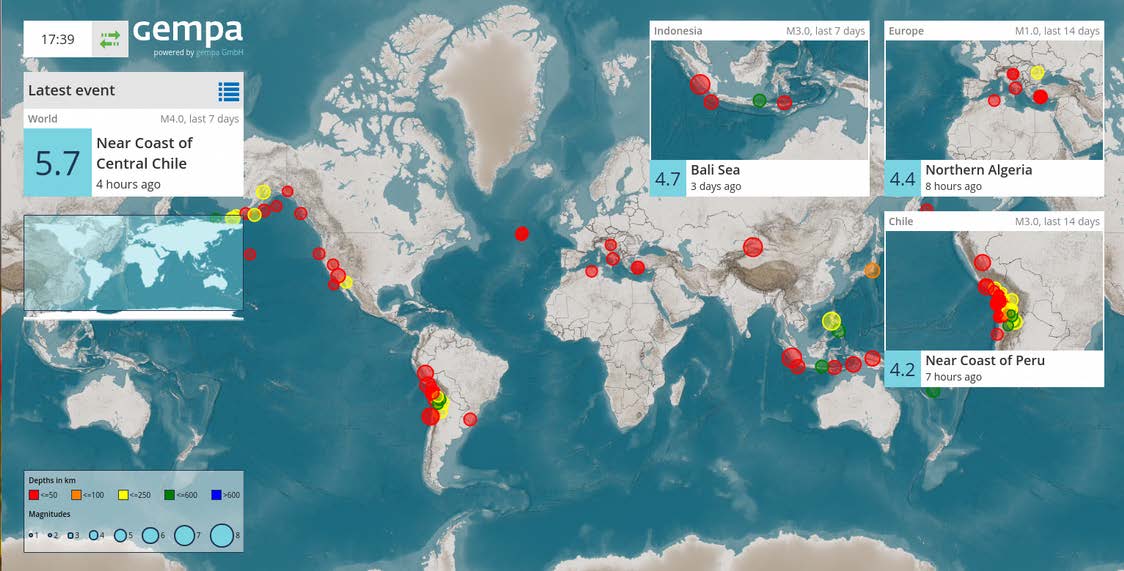 Additionally, new advanced features and 4th generation state-of-the-art instruments are getting developed more oriented to Seismic Densification Applications.  This is in order to improve the main variables of seismic network operations such as: accuracy, time response, network control, latency, data integrity, availability, etc.
gempa Geoservices S.A. works directly with our partners at Raspberry Shake S.A., integrating high-resolution seismograph and accelerograph stations into our portfolio with the Raspberry Shake Pro: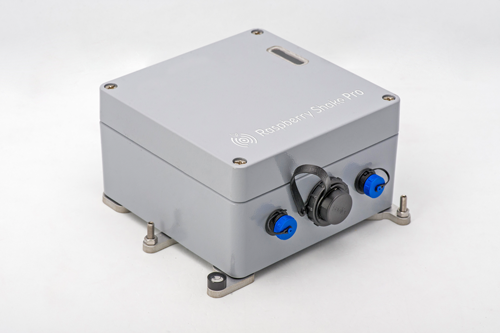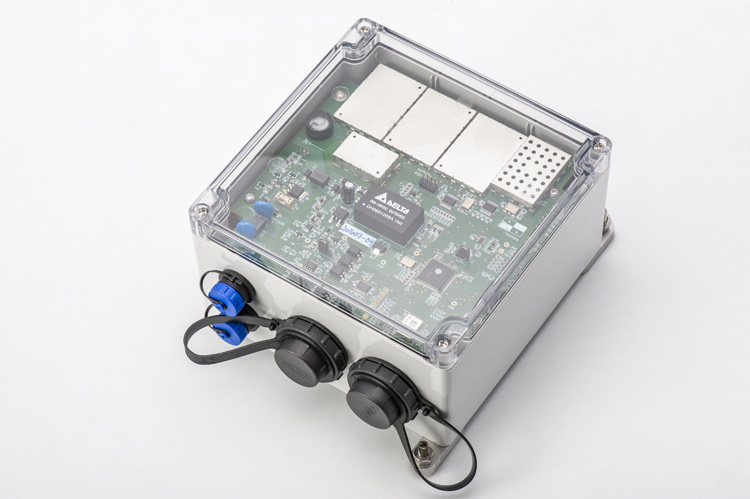 Raspberry Shake Pro Seismograph
The main features of the RS Pro are as follows:
Tightly integrated into SeisComP to ensure minimal data latency and quick, accurate detections
Fast, plug-and-go installation
An all-in-one solution that integrates the sensors, digitizer, computer and GPS
Web interface to allow a rapid configuration
Earthquake Early Warning-compatible
Highly sensitive with 6 components: 3 accelerometers + 3 orthogonal 4.5 Hz geophones electronically extended to 2s
Optional infrasound sensor for volcano monitoring
24-bit 144 dB digitizer
Native SeedLink and CAPS servers / miniSEED
GPS/ NTP timing
Pre generated DATALESS, inventory-xml, SAC_PZ and RESP files ready for download making integration with IRIS-DMC and SeisComP super easy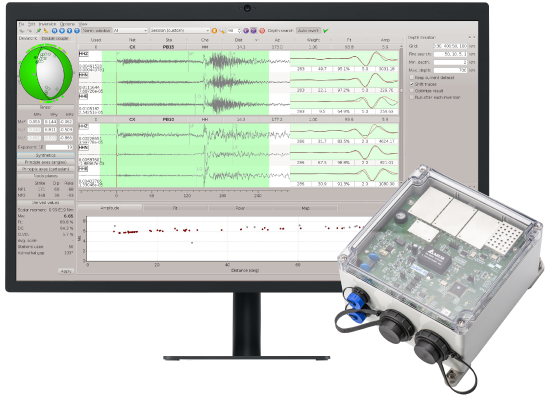 Other Recommended Applications
Web based Earthquake Analysis
Teleseismic and Regional Earthquake Monitoring
Tsunami Simulation
Earthquake Early Warning System
Product Information