STRUCTURAL HEALTH MONITORING
Gempa Geoservices' health assessment of engineered structures of buildings and other related infrastructures.
Monitoring Civil and Natural Structures
Qualitative and non-continuous methods have long been used to evaluate structures for their capacity to serve their intended purpose.  This is basically the purpose of an instrumentation and measurement system, to assure that safe conditions have been achieved.
There are plenty of examples about structure failures, since the very beginning of human history such as:
Fidenae Amphitheatre collapse during Rome Empire with over +20.000 casualties
Kobe Earthquake in Japan, 1995, where over $100 billion in economical losses affected the country, and continues to affect local people today
Christchurch, NZ 2011 where the earthquake caused $24 billion in losses
Gempa Geoservices provides structure health monitoring (SHM) in two segments for SHM applications, to know:
Civil Structures: Man-made structures using metals, concrete, etc. such as dams, buildings, bridges, towers, pipelines, etc.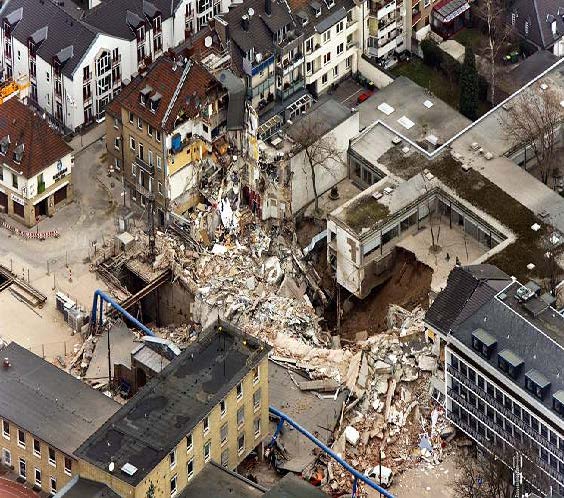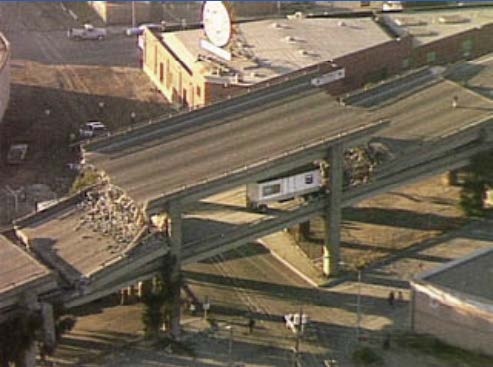 Earthen and Natural Structures: Both man-made and natural structures consisting of only soil or natural formations such as earthen dams, landfills, mines, volcanoes, glaciers, mountain sides, etc.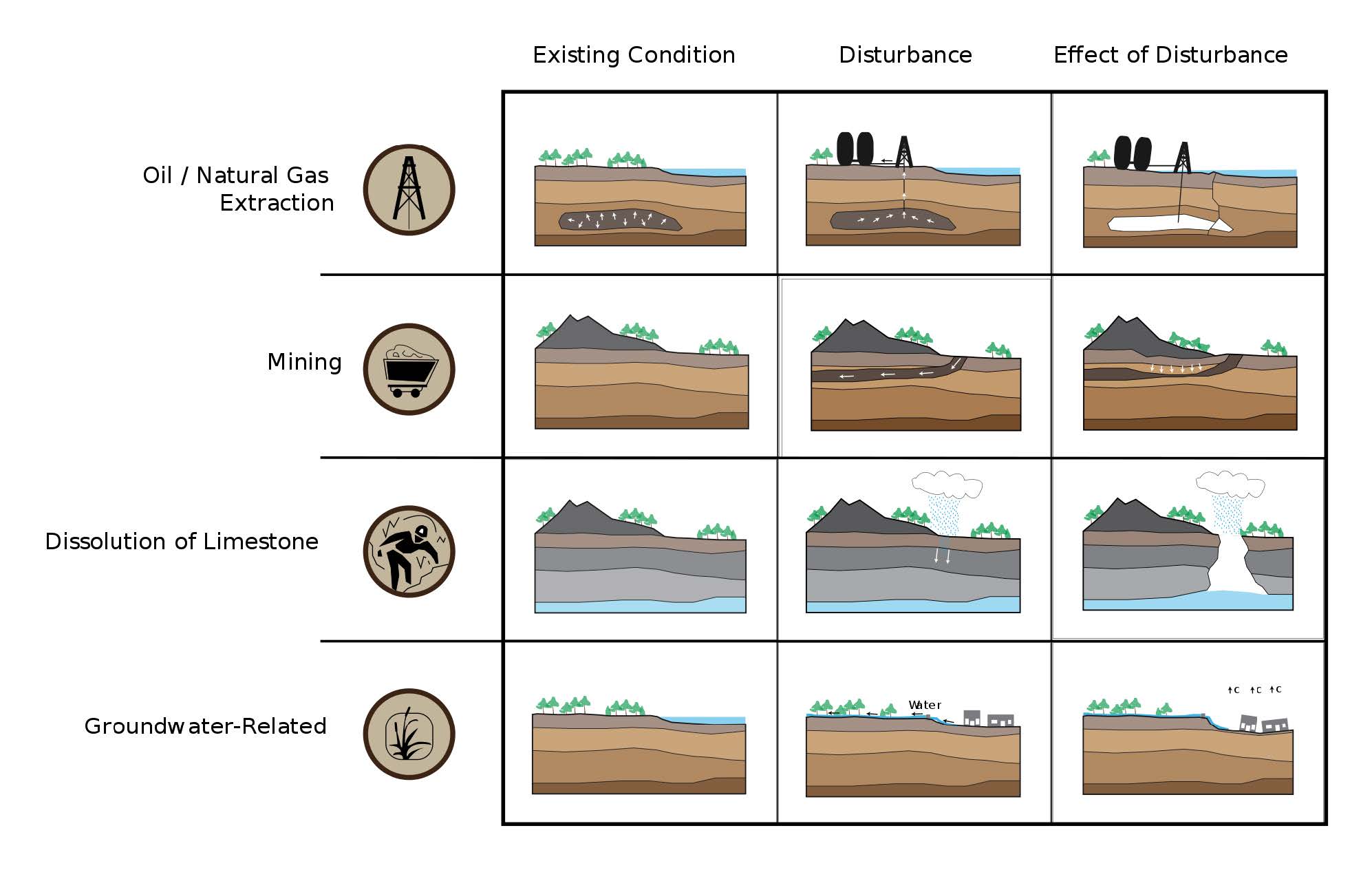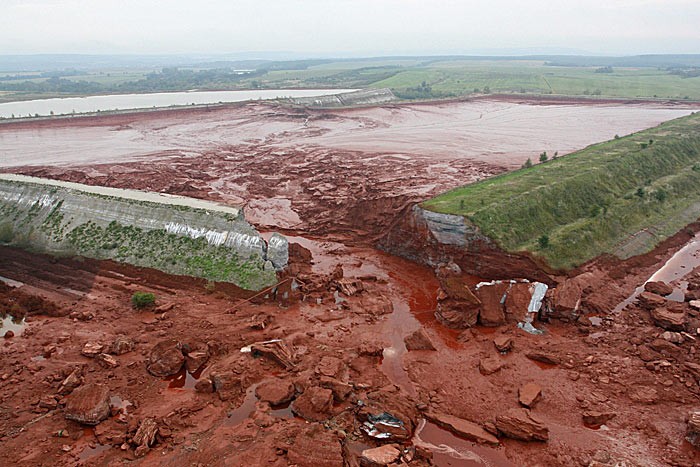 And for such structures and applications listed before, Gempa Geoservices will provide real-time performance information to enable rapid decisions.  This will reduce financial costs and risks related to displacement or vibrational events affecting your assets.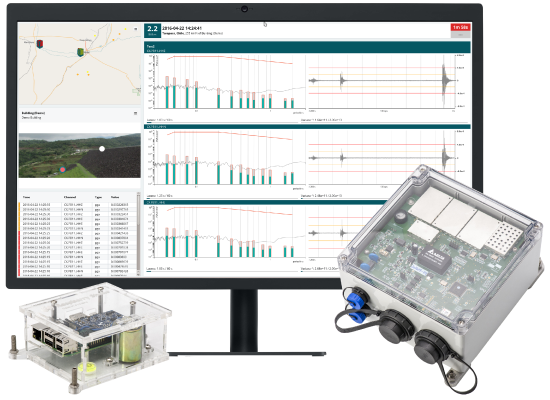 Other Recommended Applications
Early Warning Systems
Dynamic Post-processing structure assessment
Product Information
Technology
Gempa Geoservice's next generation platform for real-time Structure Health Analysis and Resolution in Design (SHARD) is a web based application.  Probablistic Safety Assessments (PSAs) are calculated in real-time and compared with response spectra given in design codes such as the EC, NEHRP or DIN codes. Exceedance is checked and warning incidents are issued. In addition to the spectral comparison, delay and variance are tracked with quality incidents generated. The built-in incident browser allows a quick and easy access to the history showing data quality, exceedance and earthquake occurence. Incidents are displayed in heat maps giving an instant overview.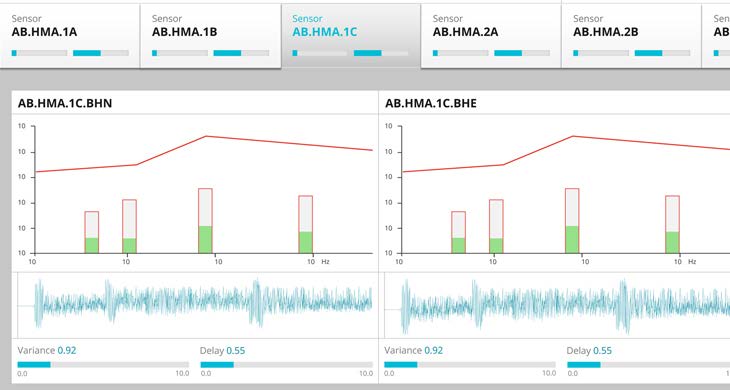 This solution allows:
Real-time calculation of response spectra
Monitoring of response spectra exceedance
Quality and exceedance incident browser
Connectivity to earthquake report service
Earthquake report generation
Multi -tructure support
Web-based application
Additionally, the combination of the:
Raspberry Shake product line
A robust dissemination tool for early warning and notifications, the gempa Dissemination Server (GDS)
And a redundant multi-format data acquisition program, the Common Acquisition Protocol Server (CAPS)
turns this solution into the most professional health assessment of engineered structures.
Furthermore, with more and more stations having co-located sensors like broadband seismometer, accelerometer, GPS, temperature, video cameras, etc., an acquisition protocol is required.  This can efficiently handle low- and high-sampled data through one unified protocol.
CAPS features provide:
Multi-sensor data transfer, e.g. waveform data, webcam images
Redundant data transmission
Ensures timeliness of data
On the fly reconfiguration
Lightweight protocol for minimized packet overhead
Archived and real-time data served through one protocol and one connection
Reliable data transfer, re-transmission of data in case of network outage or server restart
Web interface for server monitoring and data review
Secure communication via SSL
Fine-grained access control
Connectivity to the SeisComP framework
Gempa Geoservices S.A. works directly with our partners at Raspberry Shake S.A. integrating, as an example, a high resolution seismograph and acceleorgraph stations into our portfolio – the Raspberry Shake 4D.
We can also integrate these applications with the Raspberry Shake 4D.   This is an IoT plug-and-play solution, which like the name suggests, FOUR sensors. Combined with the geophone from the original Raspberry Shake, we have added 3 strong motion MEMs accelerometers to give the device a total of four recording channels.
The circuit board of the Raspberry Shake 4D incorporates four 24 bit digitizers, each sampling the Earth's motion at 100 samples per second (double its predecessor). We have also been able to boost the data transmission rate from one packet per second to four, which makes our latest version of the Raspberry Shake Earthquake Early Warning compatible.
The main features of this technology are as follow:
Plug-and-play affordable home Earth monitoring solution
Detect & measure earthquakes & seismic activities like structural motion, fracking, explosions, eruptions, avalanches, landslides, etc.
Includes the Raspberry Pi board and all components
Comes pre-built with everything you need to have your Raspberry Shake 4D working right out of the box
Measure and record the Earth's motion in all directions
100 samples per second sample rate (the original Raspberry Shake works at 50 sps)
Includes a custom built rain proof, dust proof, bug proof, all weather enclosure
3 x orthogonally orientated MEMs acceleration sensors
For more information, read the technical specifications.